l
climax est implanté dans un chalet à l'orée d'un bois dans un cadre calme et unique à proximité de Paris. Nous réunissons les conditions idéales pour la finalisation de votre projet:
Une pièce lumineuse aux dimensions exceptionnelles (L:7,5m, l: 6m, h: 4,8m) et à l'acoustique étudiée
Un système d'écoute haut-de-gamme

Le meilleur du traitement analogique et digital, du plus chirurgical au plus coloré.
Notre équipe propose ses prestations de mastering et de « mixtering », ainsi qu'un service de location à la journée pour les ingénieurs (mix ou mastering), réalisateurs, artistes, musiciens…
Le « mixtering » est une approche novatrice du mixage qui offre la possibilité de profiter de toute notre chaine de mastering sur chaque élément de votre track, grâce à une excellente qualité de conversion et une sommation hardware.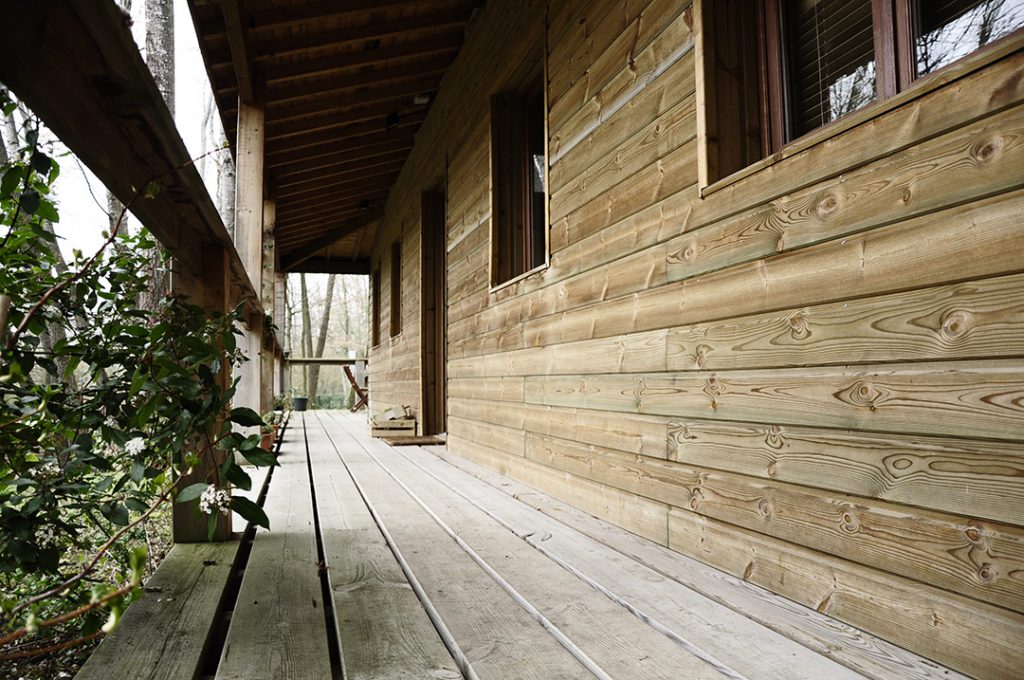 climax is located in a wooden chalet at the edge of a grove in a peaceful and unique place. And we're just a short drive from Paris as well. We offer the right environment to bring out the best in the final touch your music needs before it is replicated :
a bright room of exceptional sizes (L:7,5m, l: 6m, h: 4,8m) with enhanced acoustics
hi-end monitoring system
the best analogue and digital mastering equipment, which offers a great range of possibilities, from a surgical treatment to truly coloured sounds.
Our team provides you with mastering and 'mixtering' specialized expertise (and fresh set of ears). If you want to do it yourself, we offer rental services to sound engineers (mix, mastering), producers, artists, musicians…
'Mixtering' is an innovating way of mixing which offers the opportunity to benefit from our mastering process on each element of your song thanks to over-the-top conversion and hardware summing.
---
GEAR
HARDWARE

WEISS EQ-1 LP
EAR 822EQ x2
KNIF SOMA EQ
CRANE SONG STC-8 H
THERMIONIC CULTURE PHOENIX
-Mastering edition (w/ sidechain)
THERMIONIC CULTURE CULTURE VULTURE
-Mastering edition
EMPIRICAL LABS EL7 FATSO JR
FCS P4S STEREO BUS MASTERING COMPRESSOR

D.A.W

FORSSELL MADA-2
MAGIX SEQUOIA 11
RME HDSPe MADI FX
RME ADI 642
ANTELOPE ORION 32
WEISS SARACON Sample Rate Converter
TC ELECTRONIC CLARITY M stereo
PLEXTOOLS CD TEST
PLEXTOR PREMIUM II BURNER
WEISS DS-1 MKIII Softube

MONITORING

LEGACY AUDIO FOCUS HD
BRYSTON 4B SSTPRO
CRANE SONG AVOCET
AKG K701 Headphones
TASCAM 01U PRO CD-player
REGA RP-1

DIVERS

CLIMAX ELECTRONICS custom summing mixer
CLIMAX ELECTRONICS parallel compressor
CLIMAX ELECTRONICS stereo LA-2A
CLIMAX ELECTRONICS stereo 1073
VALLEY PEOPLE dynamite
BRICASTI M7
EVENTIDE H-3000
UAD-2 QUAD
CABLES ACOUSTIC ZEN & MOGAMI
---
INFO
---
SUPPORT: Nous réalisons des masters pour tous les supports: CD, vinyl, Digital, etc. Chacun de ces supports ont des propriétés et des exigences différentes, notamment en ce qui concerne la dynamique et la bande passante. L'une des raisons d'exister du mastering est d'adapter le signal audio aux exigences du support final, pensez donc à nous préciser sur quel(s) support(s) vous prévoyez de sortir vos productions.
Depuis quelques semaines, les principaux acteurs de diffusion digitale (comme Youtube, Spotify, Deezer, Itunes, Amazon, etc.) ont modifié leurs algorithmes de diffusions et normalisent aujourd'hui la diffusion audio autour de -13LUFS/-14LUFS. Il est desormais déconseillé de mettre en ligne des productions dont le mastering à été réalisé pour CD.  Cliquez ici pour en savoir plus
DDP: Nous pouvons fournir un fichier master DDP ou DDPi (image disque) à la place ou en plus du CD master. Ce format est utilisé pour transférer  votre master à la société de pressage. Nous joignons au DDP un fichier Checksum MD5 qui garantit que le fichier reçu par l'usine est 100% conforme au master que nous avons réalisé. De plus, nous vous fournissons un extracteur de DDP qui vous permet de vérifier ce dernier et d'écouter votre CD sur un ordinateur qui n'est pas pourvu de lecteur CD.
MASTERED FOR ITUNES: Nous sommes agrées par Apple pour délivrer le format « MFiT » ou « Apple Digital Master »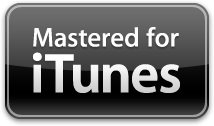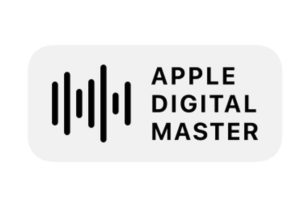 NIVEAU: Essayez de laisser du headroom (3 à 6 dB de marge) dans vos mixs. Ne vous souciez pas du niveau, c'est notre travail. L'utilisation abusive de limiteurs digitaux et autres maximizers est certainement le problème que nous rencontrons le plus souvent en mastering et sans marge pour travailler, il devient beaucoup plus difficile de corriger les éventuels problèmes ou de sublimer un bon mix.
FADES IN/OUT: Les espaces situés avant le début et après la fin d'un morceau contiennent souvent des éléments intéressants, qui sont souvent imperceptibles dans la plupart des environnements de mix. Il est recommandé de laisser 2 à 3 secondes avant et après chaque track.
FORMATS ACCEPTES:  Nous recommandons le 24-bit stereo WAV, 44.1KHz minimum, et nous acceptons tous les formats digitaux stéréo ou dual mono: WAV, AIFF, SDI… Les projets en 16-bit ne sont pas recommandés mais acceptés.
TRACKLIST: Voici un exemple de tracklist, veuillez le remplir ou nous fournir une tracklist complète avec nom de l'artiste, nom de l'album, ordre et nom des morceaux ainsi que les codes ISRC s'il y en a.
---
REFS
---
Aamour Ocean, Aazylium, Abdul and the Gang, Adams, Adélaide, Adelys, Aetherlone, Alain Damasio & Yan Pechin, Alchy Me, Alan Adote, Alex Gonzalez, Al Qasar, Alma Forrer, Altair, Amadou Diolo, Anatole Schoeffler, Anne Laplantine, Anne Sila, Appolo, Anton Oak, Apple Shift, L'Âme Sauvage, Aquaserge, Armelle, Les Aristo, Augustine, L'autre, Autre Part, Arkadin, Arkanxiel, Arno, Ask The Dust, Astonvilla, Astrobal, Axel Deval, !AYYA!, Azincourt, Azot Pain Killer, A-U, Bast, Backtrack Lane, Badknife, Barbagallo, Balivernes, Balto Parranda, Barbara Carlotti, Barberettes, Bear Damen, Beat Assaillant, Belle Arché Lou, Belle et Sébastien (BO), Ben l'Oncle Soul, Benoit Sauvage, Beremger, Betty Argo, Blacko, Black Ship C°, Blasting Box, Bless, Bleu Silex, Blond, Blue Birds' Call, Blue Lake 3000, Blue(R), Bob Dylan (remastering), Bon air, Bruit, BSMS, Budge, Bungalow Depression, The Bunny Tylers, The Burnin' Jacks, Brodinski, Cachemire, Cachinus, Call Me Loretta, Canari, Caora, Captain Kid, Cascadeur, Catalyst, Cathialine, Cécile Charbonnel Trio, Celtic Social Club, Cetn Soleils, Chaker, Charlie O, Chateau Marmont, Chevalrex, Chicago May, Chinoi, Chuck Berry (remastering), Chuis Pas un Artiste, Chut! on vous écoute, Cities Lullabies, Clément Mirguet, Clara Clara, Cliché, Climax Orchestra, Cold Kid, Coming Soon, Les Compagnons du Temps, Concrete Knives, Controverse, Courchevel, Cumbia, Cyrz, Les Damoiselles, Dangher, Dani Bouillard, Daven Keller, David Dray, David Grumel, Dawnbreath, Daymark, D'Austerlitz, Derelics, Desmond Myers, Despo Rutti, Devance, Dionysos, Discodeine, Disco Sucks, DJ Kayalik, Domb, Domenico Torti, Dominique A, Dorageh, Douster, Double Vedette, Drey, Dronte, The Drops, Dyne, Eddy Crampes, Edith Lamora, Eerie, Elise Melinand, Ellinoa, Eloan Samson, Endless Disorder, ENOB, L'Epicerie du Jazz, Ephebe, Equateur, Eric Neveux, Escape Escape, Exotica, Ex-Partner, Eva, Ezia Polaris, Fab Waterbucket, Fabien martin, Fantastic Mister Zguy, Fantasy orchestra, Fashion, Femme Fatale, Ferno, Flanagan, Flavia Coelho, Fiasco Bang Bang, FiTZ, FM Laeti, FMZ & Gaetan Nonchalant, Fragments, Freakdom, Fred Le Marié, Fuzzy Vox, Gabriel Urgell Reyes, Gary, Gaspard Royant, Gerald Kurdian, Gene Vincent (remastering), The Gentlemen's Fall, Georges Morgan, Gilberto Gil (remastering), Gilles Francois, Ginger Fear, Girls Pissing On Girls Pissing, Glass Figure, Golden Garbage, Goldfish Don't Bounce, Govrache, Grand Voyage, Great Vitory Men, Groove it Trio, Guillaume Stankiewicz, H, Hadriaan, Half Pipe, Halo Maud, Hamza Bencherif, Hannah Featherstone, Happy'z, Harry Belafonte (remastering), Helène Breschand, Heliogabale, Hold Your Horses!, Hotel, Hugo Siboni, Human Teorema, Human Tongues, Ideograms, IKO Cherie, Ikorita, I Love UFO! , Indeed, Indolore, Institut, In the Canopy, Island Kizhi, King of Paradise, James Z, Jane Added, Japons, Janis Rainer, Jaune, Jenifer, Jean-Paul Gaultier, Jens Bosteen, Jerome Castel, Jerome Laperruque, Jî Drû feat. Sandra Nkake, Jiken, Jim Byrne, Joe Black, Joko, Joolsy, Ju, Julien Gasc, Julien Ribot, June and the Jones, Karaocake, Karo LaQueen, Kerzaan, Kevin Parker, Kiala & the Afroblaster, Kid Parade, Kim, Kim Dee, Kit, Klent, Kwoon, La Classe, Laclos, L'Age d'Or, Lagon, La Jungle, La Mverte, Laughing Seabird, Laura Cahen, Laurent Coulondre, Lawo Ma, Lazy Hearts, Leila, Le Colisée, Les Cahiers d'Auré, Les Compagnons du temps, Les Gars dans le Coin, Les Marquises, Les Tontons Michel, Leopard Da Vinci, Little DMC, Little Freaky Things, Little Tornados, Livingstone, Lena Deluxe, Les Americains, Lewis Evans, Lolito, Loic Penven, Lou Di Franco, Lulendo, Lunacy Fringe, Lunar Love Son, M, Machel Montano, Maddalena, Madlen Keys, Maher Beauroy, Maghar, Maison Neuve, Maissiat, Mai Lan, Making Judy Smile, Manuel Etienne, Maracuja, Marc Loutski, Mar del Plata, Marie Modiano, Marianne BP, Marie Mathématique, Marin, Marisa Terzi, Mar del Plata, Marsil, Martin Guerre, Martin Seigneur, Massassi, Massilia Sound System, Mathi&Mathi, Mathieu Boogaerts, Matthieu Fédou, Matthieu Hutrecht, Mattrach, Max Caz, Max Pinto, Maya, May and June, Me VS. You, Meriem Beldi, MiME, Mina Tindle, La Mirastella, Miss Dalloway, MmMmM, Monarque, Montoya, MOONS, Moonsters, MOOX, The Morganatics, Morseggo, Moster, Mother Of Two, Mr Untel, Mrs Yéyé, My Imaginary Loves, My Broken Frame, Narrow Terrence, Nancy Boy, Natas Loves You, Nate, Nausikaa, Neeskens, Nesles, Nico and the Red Shoes, Nicolas Ly, Niggaz, Nightkorgers, Noémie Rhéa, Noktambules, Noiserv, Noyades, Nuits Blondes, Octobug, Okay Monday, Old Fashion Ladies, Olga Karadimos, Olivia Ruiz, Opening Light, Opus Jam, Orchestre National de Jazz, Orfilab, Orouni, Orvoen, Ottavia, Ouriel Clark, Over The Earth, Oysters and Guns, Owls, Palm Beach, Palimpseste, Paprika Kinski, Paula King, Pandra Vox, Paprika Kinski, Parlor Snakes, Pass, Patricia Essong, Pauline Drand, Pearl And John, Pedro de Alcantara, Pedro le DJ, Pegase, Pickpocket, The Pirouettes, Piwi Leman, Peter Von Poehl, Plaisir de France, Plump, PMPC, les Poissons Morts, Pollux From Rio, Pollyanna, Pony Pony Run Run, Poopsie Q, Portland, Pute Deluxe, Quatuor Peregrination, Quentin Piep, Rach Three, Radio Elvis, Raphael Novarina, The Rapports, Redeye, The Red Goes Black, Red Money, Red Rum Orchestra, Reekarlb, Remotus, Renan Luce, Rich Dickinson, Richard Allen, Ricky Amigos, Robic's Club, Rubin, Rue de Prague, Ruppert Pupkin, Saar, Saint Hilaire, Salator experience, Salsa Cinderella, The Same Old Band, Sam Devol, Sarah W Papsun, Sarajevo, Sans Sebastien, Saudaa Group, Saycet, Scheisseberg, School Daze, Schumacher, Scott of The Antartic, Sean Croft, Seldom Colin, Seth Frightening, Sirocco, Shab Orchestra, The Shadows (remastering), Shaniz, Shantelle Williams, Shine, Shorebilly, Silence is the Enemy, Silicon Carne, Simple As Pop, Sirocco, Sleep Talker, Smile Time, Soleil bleu, Soleil vert, Some Better Days, Spheres, Stan Bridge, Storm Orchestra, Suede, Sunrom, Soan, So Real Music, Soul Revenge, Sophie Rockwell, Stella Le Page, Step In, Studio Paradise, Sully Sefil, Summers, Suna, Superbravo, Superjava, Sunshade, SYLS, Swan, Tahiti 80, Tahiti Boy and the Palmtree Family, Taiss, Tarace Boulba, Tasty Freaks, Tatsya, Team Ghost, Tech Noir, Teleka, Tetsya, The Big Hustle, The Eyes' Shaker, The Forks, The Last Morning Soundtrack, The Mercenaries, The Same Old Band, Theo Lawrence and the Hearts, This Is The Kit, Thos Henley, TIPIS, Toma Price, Tom Cooney, Les Tontons Michel, Toy Fight, Tristesse Contemporaine, True Fantasy, Tulika, TWLVE, Two Sparks, TV on the Radio, Twee Cat Trip, Twenty six Dollars In My Hand, Ulysse Klotz, Underdogs, Vaiteani, Vanishing Points, Versari, Vespucci, Victor Solf, Virgule, Viviana Cardenas, VMV, VKNG, Von Limb, We Are Spring, Welcome, Weli Noel, Wellbird, Wadabong, The Watt's, Wence, We Are Spring, Westye Hemsley, The Whacks, Whitestone, White Heat, WHY?, Why Note, Worms Prestige, Woz Kaly, XTRBT, Yann Cavaille, Yann Pons, Yan Wagner, Yeti Lane, You are not machines, You Said Strange, Youssou Ndour, Yucca Velux, Yvonne La nuit, Zeska, Zikali, Zombie Zombie, Zooey
LABELS
Universal, Sony, Mercury, Fontana, Naïve, Wagram, Pias, Discograph, Europacorp, Blast First, 3eme Bureau, Muzai, Atmo, Third Side Records, Chambre 404, Yotanka, Microbe, My Major Company, Kidderminster, Zappruder, Cash Game Music, Touche Française, Microcultures
---
CONTACT
---
Jean-Charles Panizza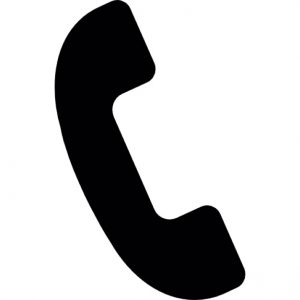 06.62.86.25.57
jc@climax-mastering.com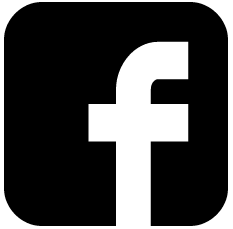 lll